We saw this Hummer H2 for the first time in 2010 and had this awesome candy paint.
Check bellow the wheel size evolution.
It even had a 40′ LCD TV in the trunk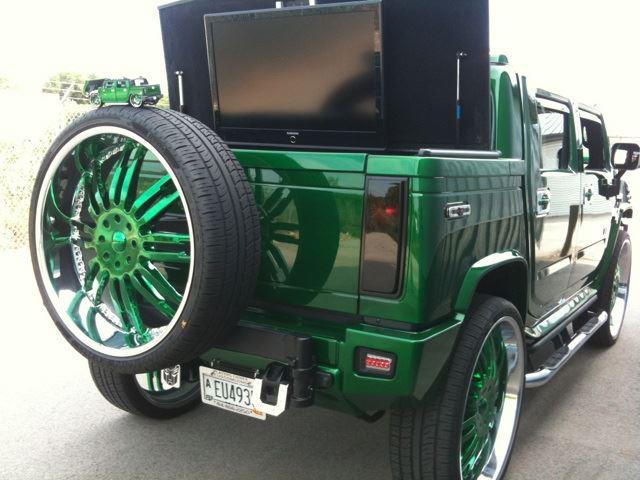 Then it was seen on DUB 32's
Then we heard some rumors that now it's running on 34's Forgiatos.